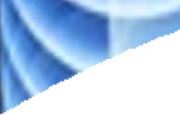 In an effort to spread awareness of viral threats, we have made this page available to you.
Most virus warnings you receive in your email box are hoaxes.
These are not.
Click here for Important Notes from MyPagesOnline



DO NOT download these files!!!
Now they are sending themselves out as 'fixes.' We recently recieved an email saying: "We developed this free immunity tool to defeat the malicious Klez.E virus" The email actually contained a virus. It also goes on to say "NOTE: Because this tool acts as a fake Klez to fool the real worm,some AV monitor maybe cry when you run it. If so,Ignore the warning,and select 'continue'." (Yeah, right!)

There are some files going around via email that may look like a .pif, .doc. or even a .bat file and are NOT what they appear to be. These files often turn out to have double extensions, (like .pif.exe) but many computers and email programs do not show the second extension. Many virus programs also do not recognise the second extension, and therefore are not catching these virii.

Again, be VERY cautious of large or unusual files being sent to you without your asking for them.
You can assume these ARE virii and delete them imediately without downloading.



Helpful links
Because the web should be safe for everyone.

Global Tracking
Virus Calendar

Free Online Virus Scanning

Panda ActiveScan
House Call
Central Command

Free Tools

File Protector For Radlight users.
Ad Aware
ANTIDOTE (free AV scanner)
AntiVir (free AV for personal use)
Anti-Virus Tools
Avert Tools
FireAv Tools
Foundstone Tools
HTAstop
Registry Protection
RMbox's ToyBox
Script Trapp
Spy Blocker
Spybot Search & Destroy
Symantic Tools
Just Strategy
Web Washer
Wilders.org Tools
ZeroClick
Zone Alarm

Recomended "not free" Software

Spy Stopper

Anti Virus Software

Panda
PC-cillin
(AKA PC-illin)
CommandCom
Norton
McAfee
Kaspersky AVP
AntiViruseXpert


Informational Links

Tom Cat -Spyware list