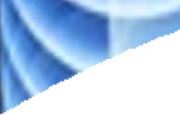 The menu on the right lists some articles we have written to help make web site management easier.

We have set up a support forum, mainly to stay up to date with the forum software, but to help us add to our growing MyFAQs pages. Guest posting is allowed in the general/guestbook forums.
The support forums are not meant take the place of anything you feel requires our immediate attention. If you have any sensitive questions, or immediate issues, please fill out our contact form. The Link is at the top of every page.
As for other questions, feel free to post them, and you may get answers from others members as well.

We will happily email you our 1-800 number on request. We have decided for the time being not to post this number on the site. We feel it is in our best interest to spend our time supporting our customers - not fielding solicitations, or sorting through junk faxes.

Yes, we do XMB and phpBB installs free of charge with hosting package! Please note that these will use one mySQL Database.
For message board installs, simply fill out our form on the Install Order Page and we will set you up.
Let us know if you would like custom 'buttons' done for you. There will be a charge for the buttons, but you will own the unique set. That means you will be the only one with the exclusive right to use them as you please. No duplicate sets will be sold, and this will include some 'blank' buttons to add to other pages on your site.